Whether you're planning to renovate and extend, or purchase a brand-new property, there are many things you'll need to consider – both for the short and long-term potential of your home.
In this blog, we're providing a brief overview of the key things to look out for when planning a new build. Of course, it's important to remember that each property is different and should be reviewed on an individual basis to ascertain the unique zoning requirements, relevant overlays, neighbourhood plans and government infrastructure.
Local councils use city plans and property zoning to guide how land can be used and developed in a way that supports population growth while also protecting the Queensland way of life. Each local council operates their own City Plan Code, and this is where you'll discover which zone code applies to your property and the subsequent purpose, outcome and requirements of building or renovating a property there.
Further to the zone, there are also neighbourhood plans and overlays which identify more specific property considerations and outline additional planning regulations such as:
Building setbacks,
Height limits,
Design features,
Demolition controls,
Transport noise corridors,
Character zones, and
Flood zones.
To navigate and understand what zones and overlays affect your property and their subsequent planning requirements, contact your local council or get in touch with a specialist design and construction professional like Update Renovate.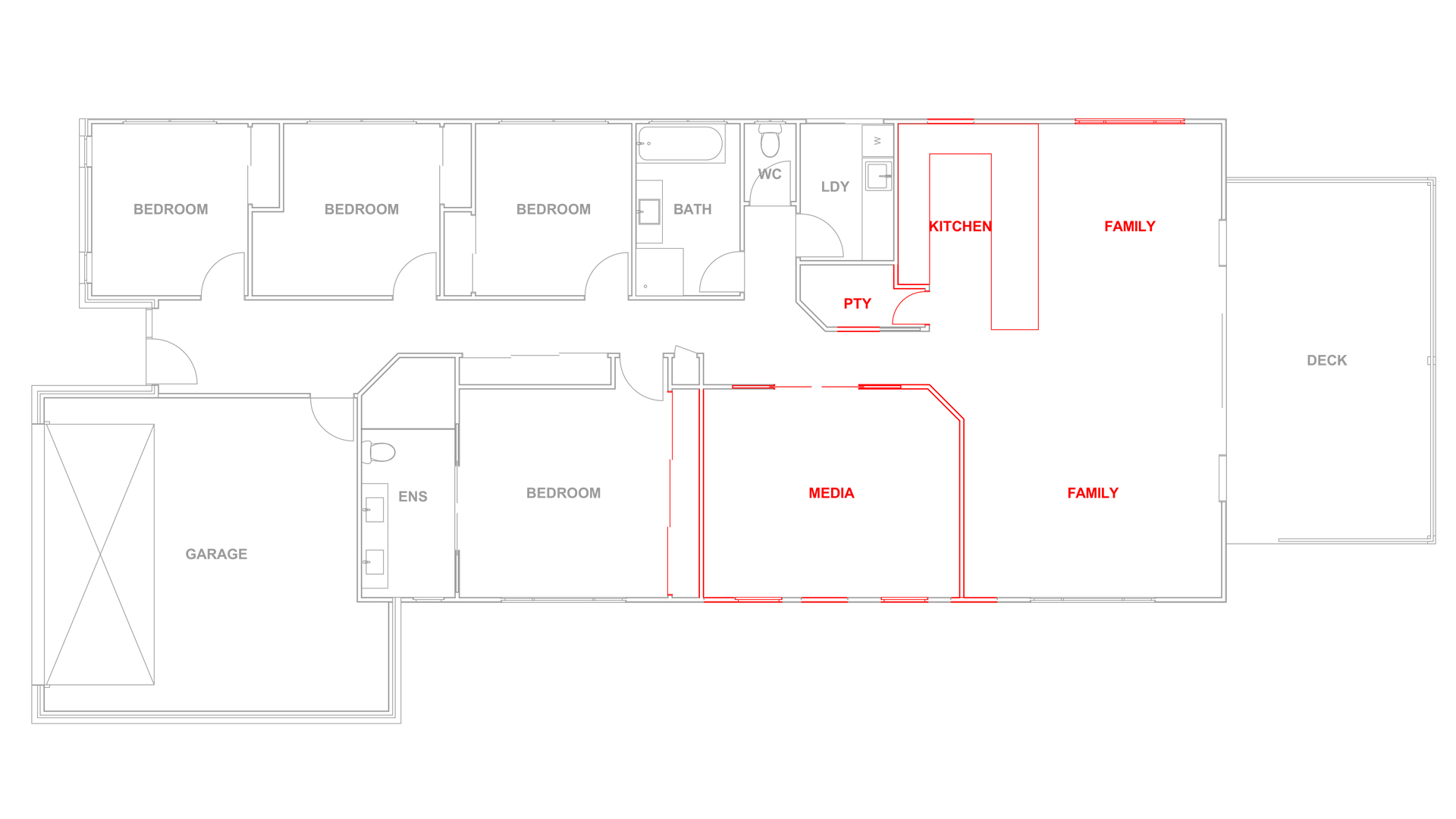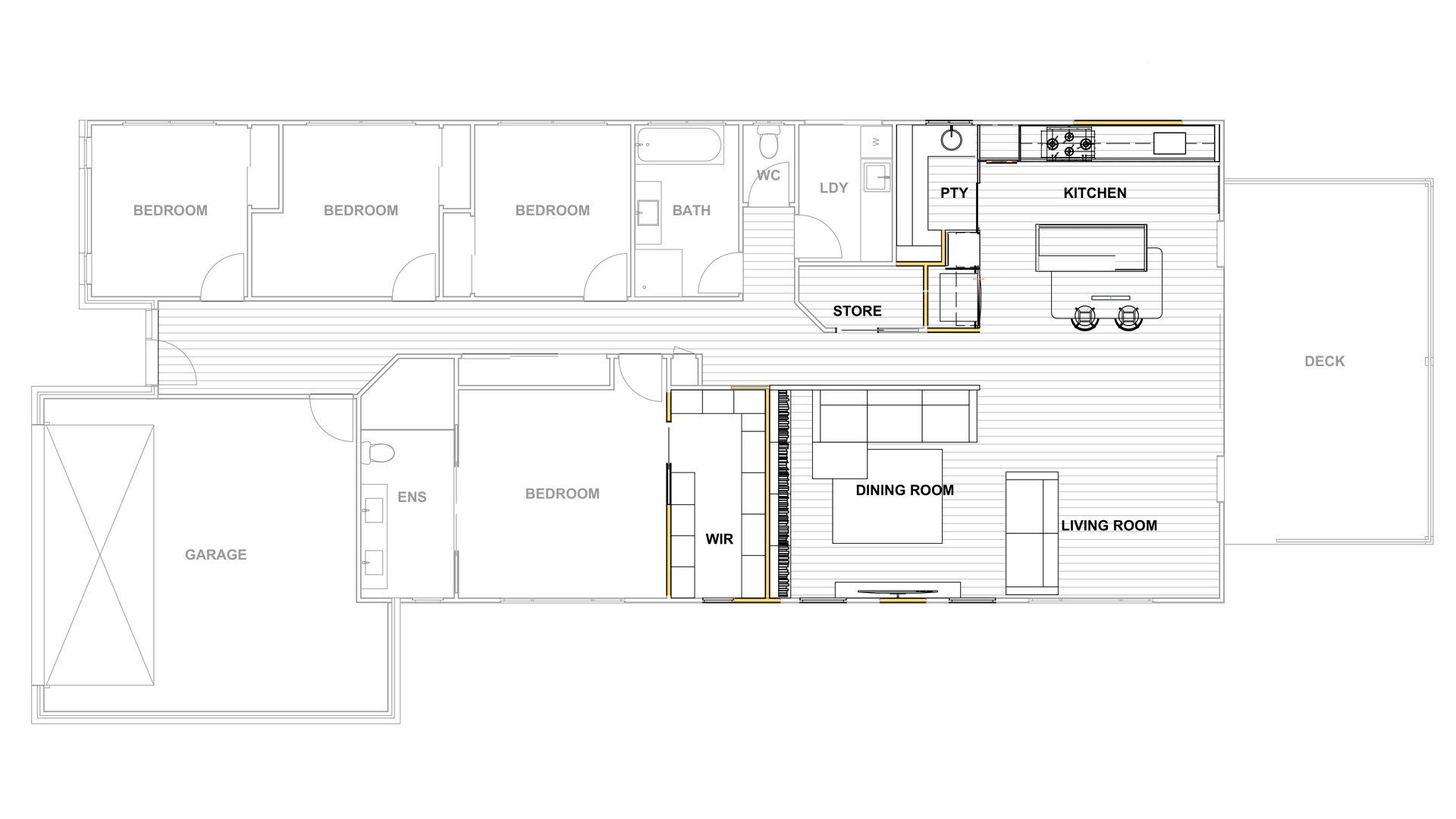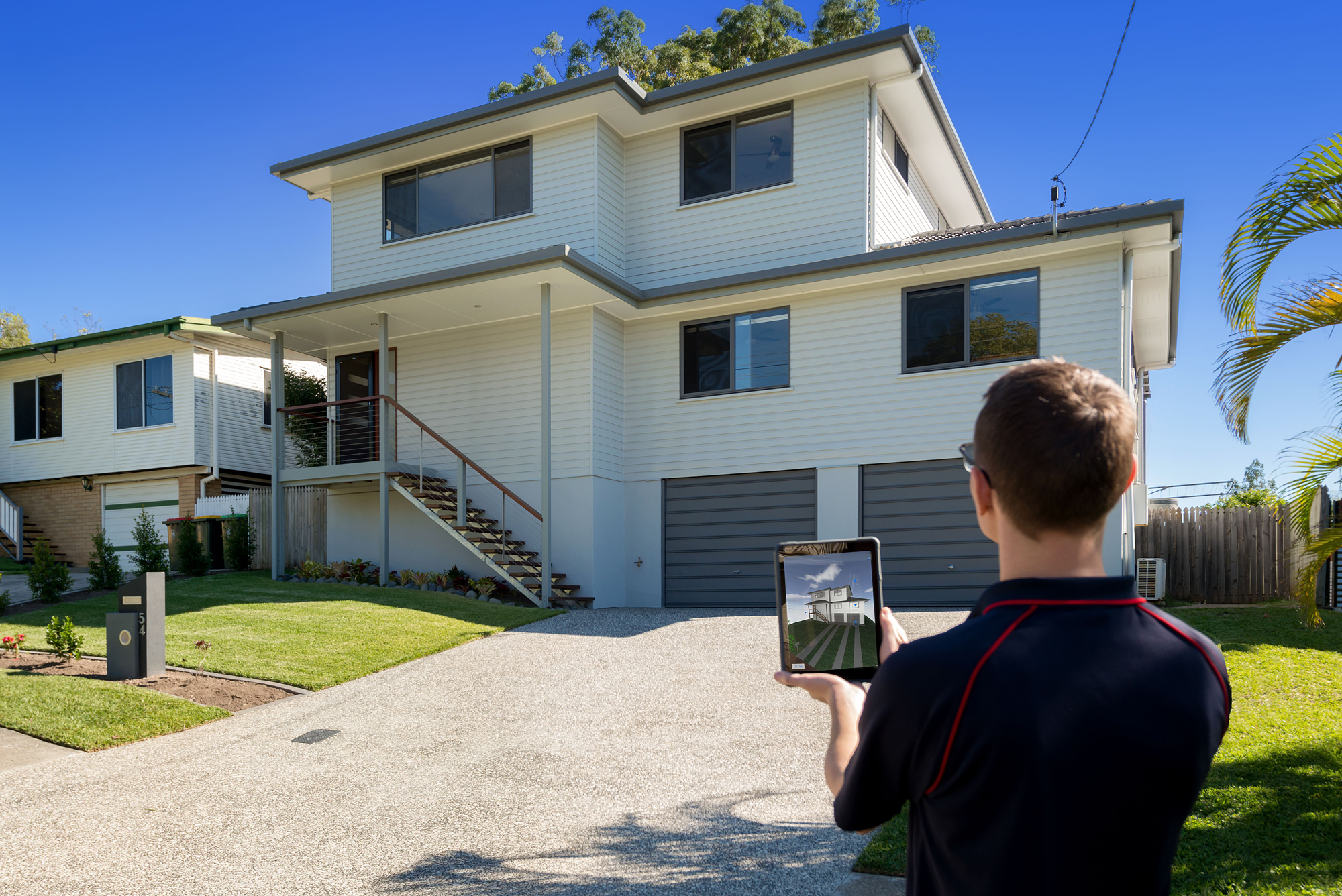 In accordance with the National Construction Code, the minimum habitable ceiling height for bedrooms and living spaces is 2.4 metres. For wet areas, kitchens and hallways, this is 2.1 metres.
Typically, most houses built in and around the 1980s have a ground floor height between 1.8-2.1 metres, which was just enough space to fit the old family sedan in underneath. A large number of these homes have been built in underneath by homeowners without any approvals. Whilst this should not deter you from the property, it does present some challenges in terms of termite proofing and legal use of the space.
On the other hand, subject to a few further conditions, if your ground floor is not of legal height, it doesn't constitute a storey. This opens up the ability to extend up with a second storey and potentially gain views of the surrounding suburb while maintaining a great storage space below.
In the wake of Brisbane's 2011 floods, Brisbane City Council revised the flood mapping and development codes. There are now three mapping overlays that could apply to your property –Brisbane River Flood, Creek/Waterway Flood and Overland Flow.
There is a very simple free search available through the Brisbane City Council website called the Flood Wise Property Report that will help you identify whether your property is located in any of these zones and where applicable, will provide a minimum habitable floor level and approximate property levels for reference.
This property is located in an overland flood zone backing onto a creek. The house was lifted to provide 2.5m clearance to the underside and significant subfloor bracing was engineered to address the impact of the flood zone and the potential for debris running under the dwelling.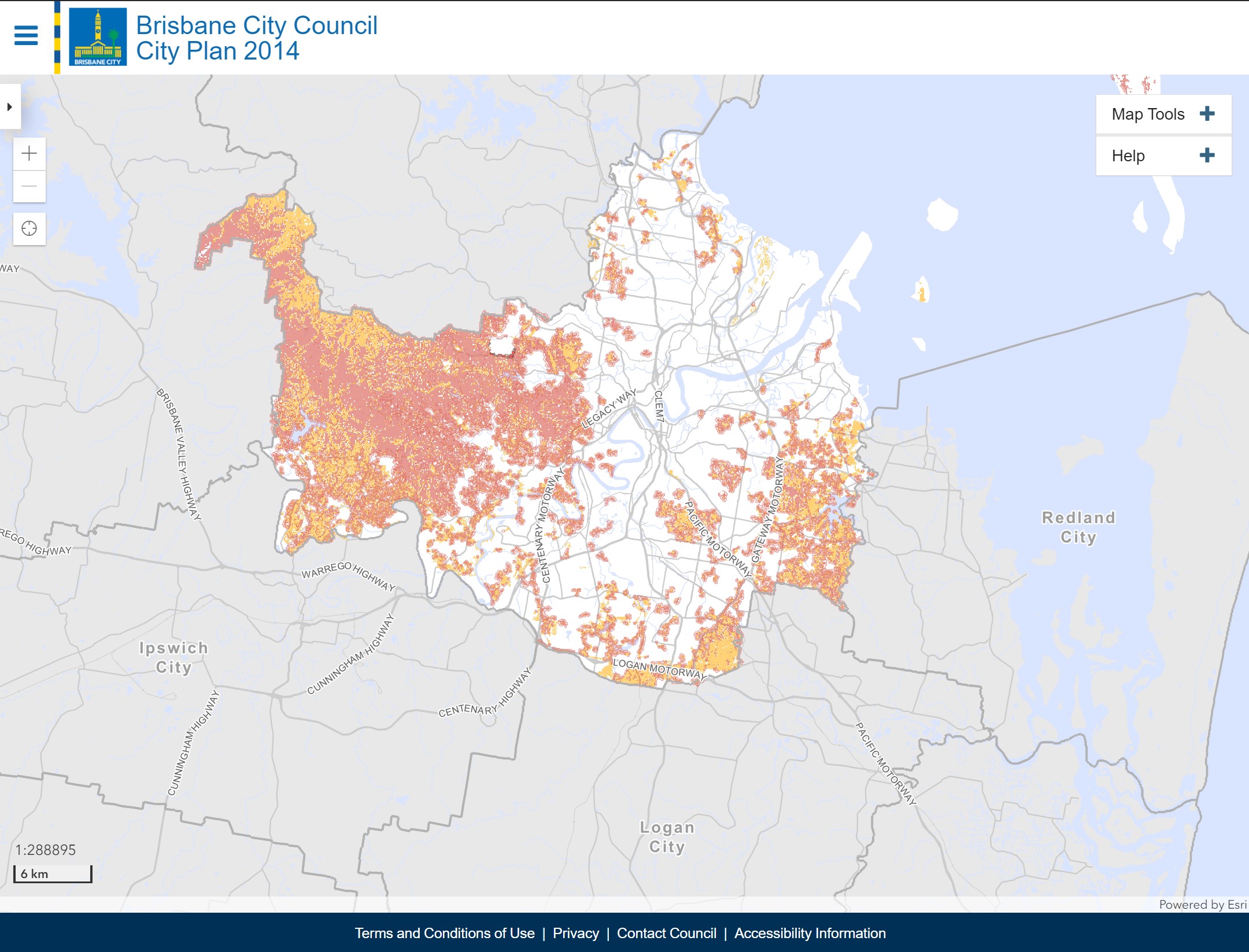 In Brisbane, bushfire mapping is not overly common and is regularly overlooked when purchasing a property. If you're considering a property located in a bushfire or buffer zone, note that it could affect any potential developments as there are additional construction requirements and costs for this type of home.
The level and cost of the additional construction requirements are determined by the Bushfire Attack Level (BAL). Unless your property is backing onto bushland, the worst you would expect to encounter is a BAL rating of 12.5, which is designed to prevent embers from a nearby fire penetrating the house and catching alight.
Building a home that complies with a BAL rating of 12.5 is relatively simple and cost-effective to achieve. If the property is located in a high hazard area, a bushfire assessment report is required to determine the BAL level and subsequent construction requirements prior to development.
Sewer & Storm Water Mains
Sewer and storm water mains are a fact of life – these run through the backyard of just about every property in Brisbane. Whilst most are located right up against the back fence, there are instances where services run right through or close to the dwelling.
Where this is the case, there are additional engineering, application and construction requirements, however in most instances, we can design around, bridge or build over services with minimal impact to the property. Identifying mains running through the property requires a paid search using your local council's EBimap service.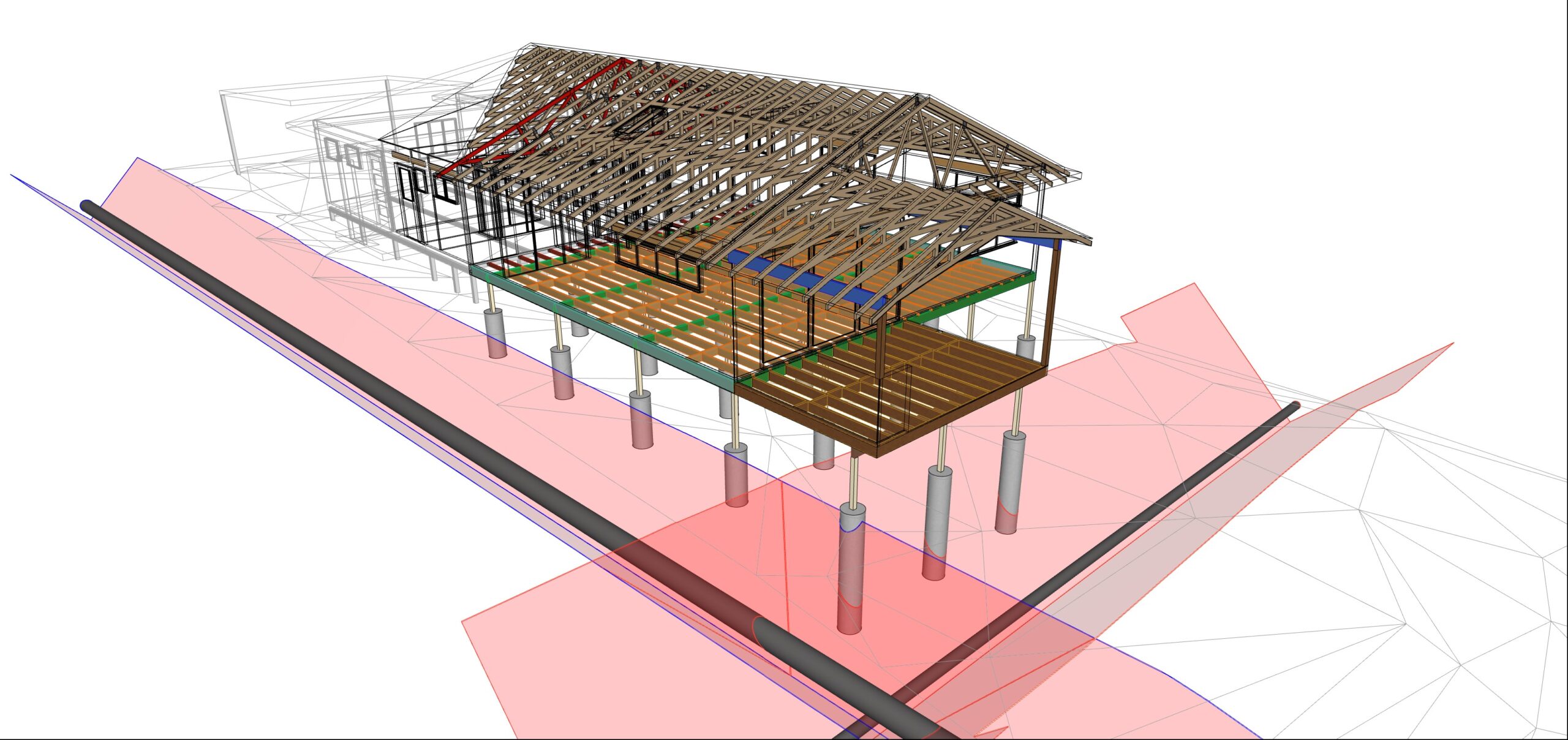 Other planning overlays in Brisbane and surrounding suburbs include zoning, heritage, traditional building character, neighbourhood plans, noise corridors and a long list of development codes, which cover everything from setbacks to design elements. Brisbane City Council has a free online interactive mapping service that reveals property zoning and relevant overlays.
If you're interested in learning more about planning and zoning requirements that may affect your project, get in touch with Kevin and Ray at Update Renovate today. We offer a unique all-in-one design and construction service, aimed at simplifying your building journey.