Our Process
Update Renovate, the Brisbane home extension and renovation specialists, provide a complete service covering all aspects of design and construction from the initial appraisal and design stage through to construction and post project follow up. As design and construction professionals we strive to provide solutions to best achieve your requirements which best suits your needs and budget.
We recognise that a home extension or renovation is a major investment for families and all members of our team work hard in their respective areas to provide workmanship and service that is of very high quality. Since 1988, we have been exceeding our customers' expectations by providing individual professionalism, integrity and exacting standards. We are here to exceed yours.
When you contact Update Renovate, we will send you a short google form to complete about your extension and renovation in Brisbane. By taking the time to answer the short questionnaire, you will enable the team at Update Renovate to provide you with the most relevant, job specific information and advice. Once we have received this information principle builders Kevin or Ray Hattin will give you a call to listen and discuss your requirements and provide initial ideas, options and where possible an indicative budget cost for your extension and renovation and arrange a suitable time for an initial consultation.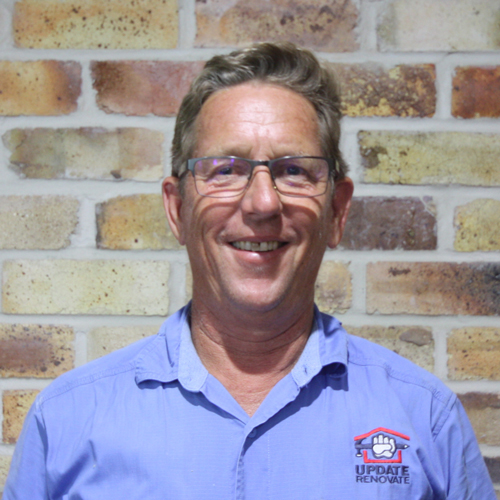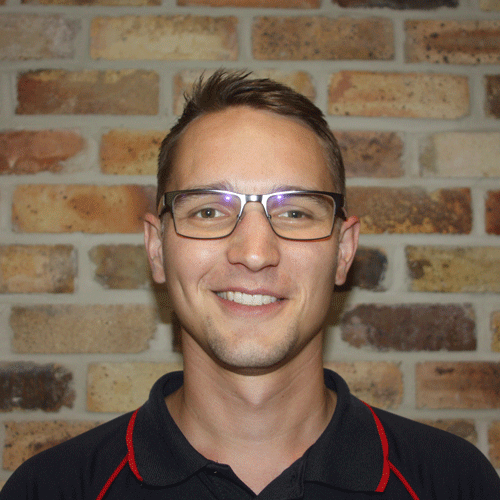 Our Registered Builder Kevin or Principle Designer Ray will meet with you at your house for a no obligation consultation to discuss your ideas, requirements and budget for your extension and renovation in Brisbane.
Our point of difference from most drafting and architectural firms is that both Kevin and Ray are qualified builders (not a salesperson like many other companies) bringing practical design principles and ideas to the planning process, ensuring that proposed extension and/or renovation is functional, practical and most importantly is cost effective and meets your budget.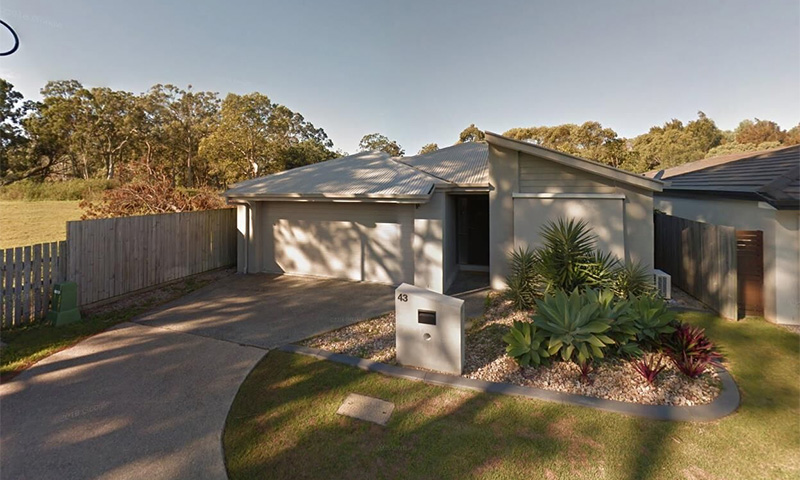 Next, we enter the concept stage where we provide you with preliminary concept plans, a 3D virtual model and a comprehensive fixed price quote to suit your project's unique specifications and budget. Once accepted, this comprehensive quote forms the contract price and scope of works.
"My aim when walking through the house with you is to listen carefully to what you're hoping to achieve and give you an honest opinion on your options, ideas and costs involved. Where possible I will make suggestions on different ways to achieve the design outcomes which are the most cost effective for beneficial or you." – Ray Hattin, Builder and Principle designer
Once you provide approval to go ahead with your renovation/extension, we will provide you with a fixed price HIA Building Contract and start the application stage which includes preparing the construction level plans and supporting documentation for Building and Development applications as required.
All planning and approvals are included in the fixed price quote and contract providing you peace of mind that there are no hidden costs.
Once the approval has been received, we provide copies of the approved plans and supporting documentation along with insurance certificates to the owner and their lender where applicable.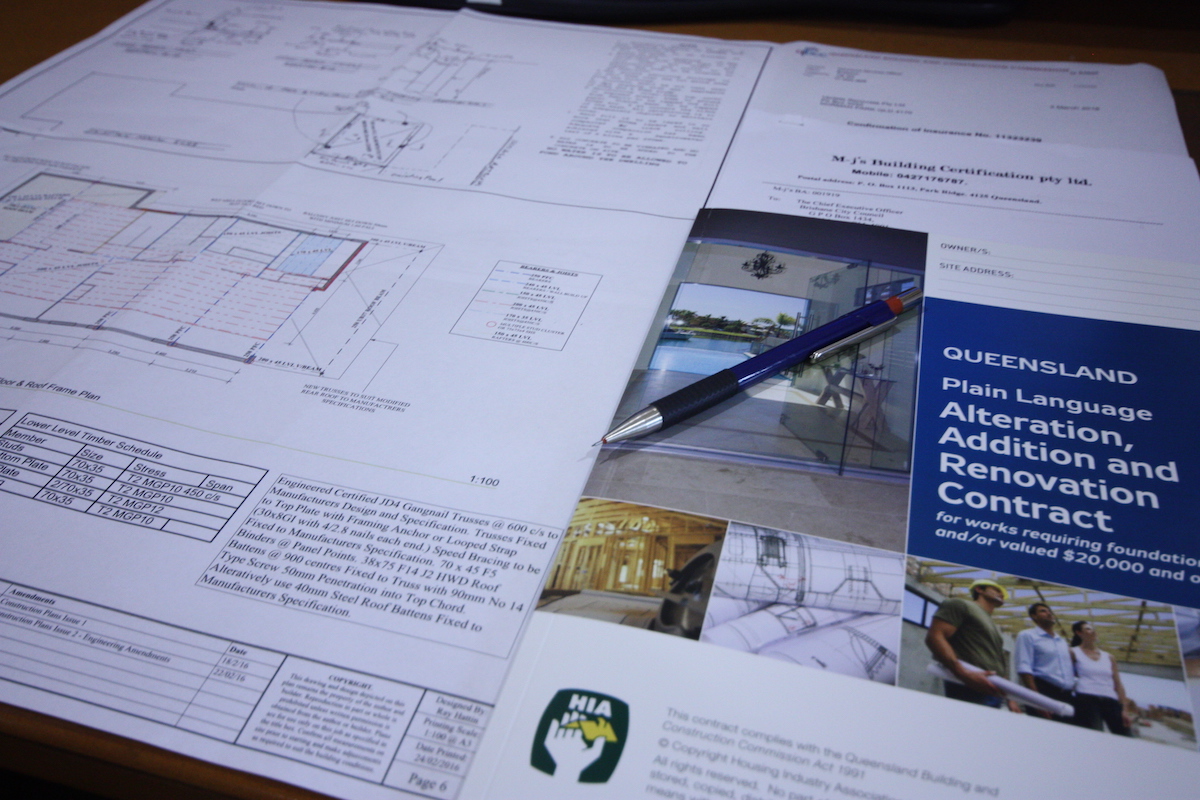 Building and Construction
Our specialised building process has been developed from years of experience and takes into account our clients' needs: in most cases, you will be able to live in your home while we extend or renovate, and we make every reasonable effort to minimise disruption to suit your living arrangements.
We make sure that each of our tradesmen take care to leave the site clean and tidy during and at the end of each day. Furthermore, our highly skilled and experienced carpenters work exclusively for Update Renovate, giving you additional peace-of-mind and security that the project is finished on time to the highest quality and standards.
Once construction reaches completion, we employ professional cleaners to thoroughly clean and detail your Brisbane house extension and renovation.
The practical completion inspection signifies the completion of the contract works and start of the warranty period which is six (6) years for structural defects and one (1) year for all other defects. Update Renovate then provide you with a folder and USB containing copies of all plans, documentation, building approvals, warranty cards, compliance certificates, final occupation certificate and house keys.
As we are always striving to improve our comprehensive service we also provide a customer feedback form to complete, giving you the opportunity to tell us how you felt the project went and in what way we can improve our design and construction service.
586 – Mount Gravatt East – Evolve
Ray Hattin
2021-06-04T16:23:19+10:00
Our Happy Client's
Kind Comments
Why did you choose Update Renovate?

From the very first meeting with Kevin and Ray we felt very comfortable and there wasn't the hard sell that we have previously experienced when we attempted this project with another company. Ray couldn't of been more helpful, during the design stage we were trying to cut costs and he was more than accommodating, offering suggestions and making amendments to suit our needs. All of the tradespersons were very professional, approachable and accommodating and most importantly we felt totally comfortable with the crew at our property at all times.

Finally we are absolutely happy with the final outcome of our second storey extension. We would definitely use Update Renovate again for our next project and recommend them to anyone looking to extend.
Would you choose Update Renovate for your next building project? Yes

We are very happy with Update Renovates work completing our extension. During both the design and construction processes, we greatly appreciated their flexibility to accommodate changes, professional advice and ideas. Also the minor maintenance jobs they completed around the house were a real bonus! Thank you!
We would love to say thank you to the whole team,

Firstly Ray, thanks for being so prompt to my barrage of emails and questions, you were always so helpful that I never had any doubts. Secondly we cannot sing the praises of Rob and Lachy enough, they are not only talented carpenters they are also lovely guys who made our building experience very enjoyable, so much so that our 2 year old was in tears when they finished. We love our new home and don't know how we lived without the space. So finally, thanks again you have a great team.
We are very happy with the end product. The professional service and advice provided throughout the project was both helpful and greatly appreciated. Specifically thanks to Ray and all the Update Renovate team who had a hand in the extension and renovation.

Would you choose Update Renovate to complete you next building project? Yes

Would you recommend Update Renovate to family and friends? Yes
From the initial quote through to the final completion of the job, Update Renovate were both very professional and thorough. All the tradespeople were polite, on time and the whole process was simple and well managed. We are very happy with the result and would not hesitate to recommend Update Renovate to other customers.

Would you choose Update Renovate to complete any future building works? Yes
The carpenters and all the tradies that came to our house where great. Most noteworthy, the plaster repairs are seamless and the tiling is terrific. Many thanks to Kevin, Leigh, Peta, Dave, Phil and everyone involved. We are very happy with our extension and have already recommended Update Renovate to a few friends and family.
How do you rate the building and construction stage?

All the Update Renovate carpenters on our job were both very friendly and professional. Dave and Phil were always able to answer our questions and were able to accommodate the small changes we made during the build. We are extremely happy with the work that Update Renovate has done for us.  We love our new house.
How do you rate the initial consultation and concept design stage service?

We were very happy with the initial consultation with Kevin. He was both open and honest and had some great ideas that we hadn't even thought about. Also we felt reassured that he knew the full building process, had a good understanding of building regulations and most importantly he wasn't just a salesman for the company.
How do you rate the initial consultation and concept design stage services?

Excellent and very accommodating. Both Kevin and Ray contributed simple and practical ideas that resulted in an excellent functional design that met our needs and budget. They provided great advice, were quick to make changes and respond to our questions.
Would you use or recommend Update Renovate again in the future?

YES 150%. We are completely thrilled with the result. The whole process was simple and practical. Furthermore the team was excellent and very considerate of our needs while we lived and worked from the house. 
Thank you all for the excellent work you have done on our house over the past year. Everyone was polite, considerate and helpful and all work of an excellent standard. Thank you Kevin for your patience with us and the calm, efficent way you tackled all our requests and problems as they arose. Special thanks to Tim and Peter the tiler for their meticulous attention to detail, we are very happy with our new improved home.
Great response to concerns and rectified issues as they arose, not that there were many. Very flexible, we had to delay start date and team was understanding of that. Staff who worked on the site were fantastic, very helpful and friendly. Happy to explain and seemed very proud of the work they did. Office team also very responsive and got back in reasonable timeframes.
Fantastic service from start to finish. Very happy with the process and end result of our renovation.
Ray, Kevin and the Update Renovate team worked with us from start to completion and guided us every step of the way. They took great care to help us create our vision and welcomed our input and feedback.  Throughout the entire project, communication was of the highest standard and we always knew where things where at. The team were always respectful of not only our family, but also our neighbours. We stayed in the house through the build, and the site was always left clean and tidy and the team went out of their way to make this as seamless as possible.
We could not be happier with the finished project and highly recommend Update Renovate.
We would definitely recommend Ray, Kevin, Rob and the team from Update Renovate. They are a very organised outfit who delivered exactly what we wanted in excellent time and outstanding quality.